Shelly Lynn Manuel
Shelly Lynn Manuel, a native of St. James Parish and a resident of Prairieville,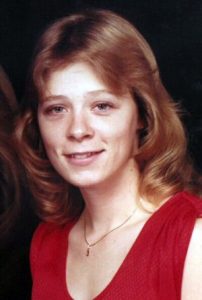 passed away on Friday, April 23, 2021 at the age of 56.  She was a graphic designer with Jones Electric Signs.
She is survived by her husband, John Long; parents, Kenneth and Catherine Louque Pelham; sister, Deania Truesdale; children, Trista, Gregory, Jonathan and David Manuel; and 7 grandchildren.
She is preceded in death by her grandparents; Jeanne and Kearney Louque Sr., Clara Pelham and Jaco and Lynn Lamoine; father, Gerald Snyder; and husband, Gregory Manuel.
A visitation will be held on Monday, April 26, 2021 at Rose Lynn Funeral Services from 9:00 AM – 11:00 AM.  A Mass of Christian Burial will begin at 12:00 noon at St. Michael Catholic Church.  Interment will follow in St. Joseph Cemetery.
Rose Lynn Funeral Services has been entrusted with handling her arrangements.
You Might Like
Chris Joseph Vicknair passed away on Thursday, April 15TH 2021, at the age of 58. He was a native and... read more