Harold L. "Monty" Montegut, Jr.
Published 5:47 pm Monday, June 28, 2021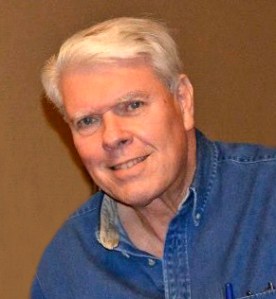 Harold L. "Monty" Montegut, Jr. passed away on Saturday, June 26, 2021 at the age of 80.  He was born in New Orleans, LA and was a lifelong resident of Reserve, LA.  He proudly served in the U. S. Army during the Vietnam War in the Military Police stationed in Germany.  Monty retired after serving 16 years as Clerk of Court in St. John the Baptist Parish,  and was a member of the Louisiana Clerk of Courts Association.  He was a parishioner of St. Peter's Catholic Church where he had previously served on their Council.  Monty's passion was photography and art.
Beloved husband of 55 years to Sybil Landry Montegut.  Loving father of Harold L. "Hal" Montegut, III and Ava M. Furgeson (Joey).  Grandfather of Brynn Furgeson, Braden Furgeson, Harold L. "Hal" L. Montegut, IV and Juliette Montegut.  Son of the late Harold Louis Montegut, Sr. and Margaret Triche Montegut.  Brother of Richard Montegut (Diane), David Montegut (Diane), Randall Montegut (Julie), and Jeffrey Montegut (Geralyn).  Also survived by many nieces and nephews.
Relatives and friends are invited to attend the Visitation and Funeral Mass at St. Peter Catholic Church, 1550 Hwy 44, Reserve, LA on Thursday, July 1, 2021.  Visitation will be held in church from 9:00 a.m. until 11:00 a.m. with the Funeral Mass to immediately follow at 11:00 a.m.  Interment in St. Peter Cemetery, Reserve, LA.
In lieu of flowers, please consider a donation in his memory to the American Diabetes Association, P. O. Box 15829, Arlington, VA 22215 www.diabetes.org/lovingmemory  or the American Heart Association, P.O. Box 840692, Dallas, TX 75284 www.heart.org
Arrangements by Millet-Guidry Funeral Home. To share memories or condolences, please visit www.milletguidry.com
More Obituaries