Reserve man arrested for second degree murder
Kirk Letroy McKenzie III of Reserve, 19, was arrested Monday, June 7, 2021 for killing a man at a residence in Reserve.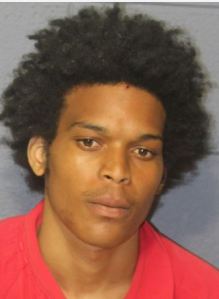 On June 7 about 11 a.m., officers responded to the 300 block of Homewood Place in Reserve and found a male with a laceration to the head lying inside a home. The victim, identified as McKenzie's uncle, Henry Bruer, 49, who lived at the residence with McKenzie, was pronounced dead at the scene. Two children inside the home were uninjured.
Through investigation, officers learned the two men were involved in physical altercation inside the residence, then McKenzie left the scene on foot.
Officers canvassed the area and located and arrested McKenzie shortly after. McKenzie was booked with second degree murder (felony). At press time, hnimre is being held in custody in lieu of a $175,000 bond.
.
You Might Like
RESERVE — Small businesses in St. John the Baptist Parish recently partnered with District 4 Councilwoman Tyra Duhe'-Griffin to give the... read more