SCSO makes arrest in the shooting of a juvenile
Sheriff Champagne announces an arrest made in the shooting of a juvenile that occurred on May 31, 2021.
  On May 31, 2021, around 7:30 p.m. the S.C.S.O. responded to a shooting that occurred on 9th Street near East Easy Street in New Sarpy, LA. Upon arrival detectives learned that a juvenile-aged victim sustained a gunshot wound and was transported to a local area hospital for treatment.
Throughout the investigation information was obtained to indicate that Taylor was involved in an altercation with an acquaintance. During the altercation a firearm was discharged and a nearby juvenile was stuck, sustaining a gunshot wound. The juvenile victim is currently listed in "stable" condition.
During the investigation, sufficient probable cause was obtained to arrest Taylor for Aggravated Assault with a Firearm and Negligent Injuring.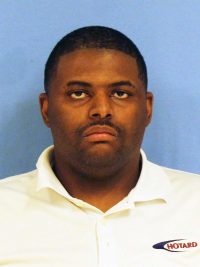 The investigation is still ongoing. Anyone with additional information is asked to contact Detective Kevin Tennison of the St. Charles Parish Sheriff's Office at (985)783-6807.
You Might Like
June 1, 2021 Arrestee Briefs Anyone with information regarding this incident(s) is asked to call Crime stoppers at 1-877-903-STOP. Citizens... read more