Samuel Henry Millet, Jr.
Samuel Henry Millet, Jr. passed away on Sunday, May 9, 2021 at the age of 84.  He was a native of Reserve and a resident of LaPlace, LA. He was a parishioner of Ascension of Our Lord Catholic Church where he was a member of the Choir and the Knights of Columbus, was a Eucharistic Minister, Lecturer, and led reciting of the rosary before Mass.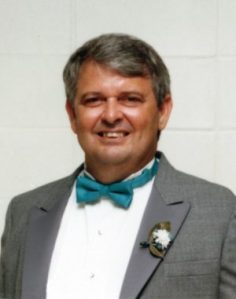 Beloved husband of the late Grace Braud Millet by first marriage, the late Dorothy "Dottie" Charles Millet by second marriage, and the late Frances Armstrong Millet by third marriage.
Loving father of Terry J. Millet (Marilyn), Dwaine M. Millet (Melissa) and Mickey P. Millet (Patrice).  Grandfather of Candice Pittman (Austin), T. J. Millet (Kylie), Blake Millet (Nina), Grant Millet (Cailie), Casey Millet, Conner Millet, Brooke Culbreath (Darren), Emily Millet and Catherine Millet.  Great-grandfather of 9 great-grandchildren.
Son of the late Samuel Henry Millet, Sr. and Corrine Montz Millet.  Brother of the late Irving Millet, Dennis Millet, Raymond Millet, Norman Millet, Elson Millet, Earl "Mac" Millet, Edna Miano, Velma Jacob and Lucille Barthel.  Also survived by his sister-in-law, Marie Millet and numerous nieces and nephews.
Relatives and friends are invited to attend the Funeral Service on Saturday, May 15, 2021 at  Ascension of Our Lord Catholic Church, 1809 Greenwood Dr., LaPlace.  Visitation will be held from 9:30 a.m. to 11:30 a.m. with the Funeral Mass to immediately follow at 11:30 a.m.  Interment in St. Peter Cemetery.
Arrangements by Millet-Guidry Funeral Home.  To share memories or condolences, please visit www.milletguidry.com
You Might Like
Lorie Breaux Bourgeois, a lifelong resident of LaPlace, Louisiana, peacefully passed away at the age of 60 on Mother's Day:... read more