Shirley Ann Wactor
Shirley Ann Wactor, a manager for Laplace Cleaners for many years departed this life on Monday, May 03,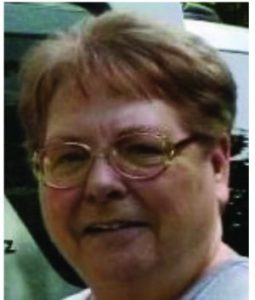 2021 at the age of 77.  Shirley is survived by her daughter, Romona Reeves Grandchildren of Danielle, Sarah, and Scott (Debra) Reeves. Great Grandchildren Savanna Hope and Charlotte Rae Reeves. Shirley is preceded in death by her son, George "Butch" Wactor Jr., parents, Amos and Clara Hufstedler, Grandson Christopher Michael Reeves, and Great granddaughter Aleigha Grace Reeves.
Private service will be in Waskom Texas
DUE TO CDC (COVID19) RESTRICTIONS SEATING IS LIMITED, MASK AND SOCIAL DISTANCING ARE REQUIRED.
Professional Services entrusted to the Caring Staff of
Hobson Brown Funeral Home
134 Daisy St.
Garyville, La 70051
985-535-2516
You Might Like
David Wesley Millet, born in Garyville, Louisiana, passed away peacefully at his home in Reserve, Louisiana on Monday, May 3,... read more