Mary Ann Theresa Torres Marse
Mary Ann Theresa Torres Marse passed away peacefully on Monday, May 3, 2021 at the age of 80. She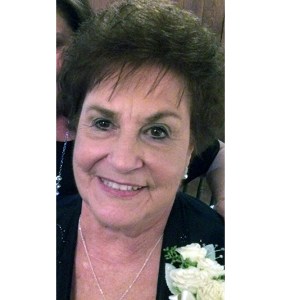 was a native of New Orleans, LA and a resident of Garyville, LA. Mary Ann retired after 20 years of employment from Walmart in LaPlace. She was a devout Catholic who was a member with the Rosary Armada of Our Lady of Most Precious Blood for 11 years and was devoted to the Most Precious Blood. Mary Ann was a caregiver to her family, talented artist, and welcomed others with a smile.
Beloved wife of the late Clarence Antoine Marse for 62 years. Loving mother of Glenn P. Marse, David W. Marse (Teri), Melanie Roussel (Kim "Bo"), Stephen J. Marse (Jonelle), Brian Anthony Marse and Judy Duhon (Sean). Grandmother of Haley Roussel Neal (Kent), Corey Roussel, Ryan Roussel (Jeannie), Dana Marse Bourgeois (Jed), Kristen Marse Abreo (Blake), Nicholas Marse (Lynsdey), Dylan Marse (Katie), Blake Marse, Brennon Thompson, Devin Duhon (Kayla), Malorie Duhon White (Hunter), Maci Marse and Breanne Babin.  Great-grandmother of Ayden and Jake Lerouge, Tyler Neal, Xander Cox, Devon Neal, Allie and Preston Bourgeois, Collin and Gavin Abreo, Olivia White, Dax Duhon, Reed Marse, Elizabeth "Lizzy" Becnel and Baby Duhon on the way. Daughter of the late Myrtle Mary Rome Torres and Clarence Louis Torres. Sister of Lawrence Torres (the late, Juanita), and the late Warren Torres, Sr. (Nellwyn), C. J. Torres, Shirley Torres, Gloria Loupe (Alvin), Leonard Torres (Jo Marie), Elaine Bergeron (Gaston), Stuart Torres (Donna), and Lois Mae James (Herbert).  Also survived by numerous nieces, nephews,  and beloved friends, Laurie, Rachel, Betty, many other friends, and her hospice family whom she loved dearly.
Relatives and friends are invited to attend the Visitation and Service at St. Hubert Catholic Church, 176 Anthony F. Monica St., Garyville on Wednesday, May 5, 2021 from 9:00 a.m. until 11:00 a.m. with the Funeral Mass to immediately follow at 11:00 a.m. Interment in St. Peter Cemetery, Reserve, LA.
Arrangements by Millet-Guidry Funeral Home. To share memories or condolences, please visit www.milletguidry.com
You Might Like
Shelly Lynn Manuel, a native of St. James Parish and a resident of Prairieville, passed away on Friday, April 23,... read more