Chris Joseph Vicknair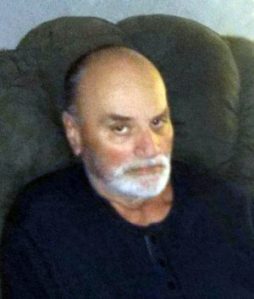 Chris Joseph Vicknair passed away on Thursday, April 15TH 2021, at the age of 58. He was a native and a resident of Laplace. He was the beloved son of Hilda Vicknair and Frank Vicknair, III. He is survived by his brother, John Vicknair; sister, Becky O'Rillion; brother-in-law, Ricky O'Rillion. He was preceded in death by his brother Larry Joseph Vicknair and father Frank Vicknair, III.
Relatives and friends are invited to attend the Visitation and Funeral Service at Millet-Guidry Funeral Home, 2806 W. Airline Hwy., LaPlace on Friday, April 23, 2021. Visitation will be held from 1:00 p.m. to 3:00 p.m. followed by a Funeral Service at 3:00 p.m. To share memories or condolences, please visit www.milletguidry.com.
You Might Like
Kevin "Dago" Keating, Sr. passed away on Friday, April 9, 2021 at the age of 65. He was a native... read more