Harry Abadie Jr.
Published 1:53 pm Sunday, October 10, 2021
Harry Abadie Jr., a resident of Reserve, LA, passed away on Thursday, October 7, 2021 at the age of 60.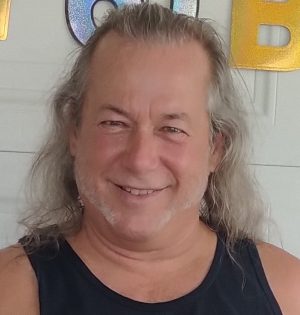 Harry was married to his wife, Monica, for 40 years. Their love was unconditional, selfless, and one of a kind. Harry was an easygoing, all around family man. Harry loved fishing with his grandkids and spending time with his family. He always had a positive outlook on life. He would give his last to his family or a stranger. He touched many lives with his generosity and passion for life. To know him was to love him. Anyone who knew Harry knew his love and passion for music. He spent much of his free time as a sound engineer for more than 30 years. When he was not with his family, he was alongside his musician friends. He could make the best bands sound even better.
He is survived by his wife, Monica Barre' Abadie; daughters, Holly Landry (Joey) and Torri Abadie; grandchildren, Austin and Alyssa Landry, Dayton Hession, Cyara Hoffman and Jasmine Abbitt; father, Harry Abadie, Sr.; siblings, Anthony Abadie (Terri) and Lori Hattala (Billy); nieces and nephews, aunts and uncles, and many musicians that he considered family.
He is preceded in death by his mother, Shirley Abadie; grandparents, Houston and Marie Montz and Leon and Pauline Abadie; goddaughter, Katie Abadie; and uncle, David Montz.
A visitation will be held on Tuesday, October 12, 2021 at St. Peter Catholic Church in Reserve, LA from 9 to 11 AM with a Mass of Christian Burial at 11 AM. Interment will follow in the St. Peter Cemetery.
Rose Lynn Funeral Home is in charge of the arrangements. To view or sign the online guestbook, visit www.roselynnfuneralhome.com.
More Obituaries