Charles M. Tetlow, Jr., Msgt. USAF (Ret)
Published 6:19 am Friday, October 1, 2021
Charles M. Tetlow, Jr., Msgt. USAF (Ret) departed this life on Sept. 9 due to complications of Covid 19.  Msgt. Tetlow, a resident of Converse for the last 31years, was raised in Laplace, LA.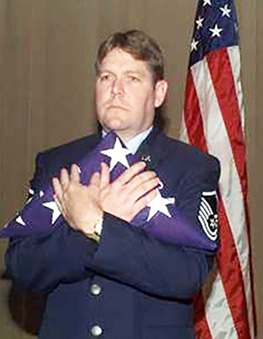 Msgt. Tetlow is survived by his wife of 42 years, Lorrie Sears Tetlow and 2 sons, Charles Robert Tetlow (Jackie) and John Andrew Tetlow, both of Converse, TX. He is also survived by his mother, Sadie "Toby" Reynaud and stepfather, Allan A. Reynaud of Laplace, 2 brothers, Joseph A. Tetlow (Maddie) of Natchez, MS and Michael D. Tetlow of Laplace, LA and 3 sisters Karen T. Smith (Robert) of Garyville, LA, Christine Warren (Randy) of Denver, CO and Amy T. Canada (Victor) of Prairieville, LA. Msgt. Tetlow had 5 grandchildren and was preceded in death by his father, Charles M. Tetlow, Sr.
MSgt Tetlow, known as "Chuck" by family and friends, served 22+ years as a communications specialist in the U. S. Air Force with overseas tours in Greece and Germany.  He also served in Saudi Arabia during Desert Shield/Storm and retired from active service in 2000.  His decorations included Air Force Achievement Medal, Air Force Commendation Medal, Humanitarian Medal, Southwest Asia Service Medal and three Combat Crew Awards.
Among the many activities Chuck participated in during his Air Force career was Competitive Shooting. He was a member of the U. S. Air Force Gold Pistol Team and a member of the President's 100.  Among his awards was the Air Force Distinguished Pistol Shot Medal and Rifle Medal, the Texas State Small Bore Piston Champion, the Louisiana Conventional Pistol Champion, the South African Postal Pistol Champion and many other awards.
After retiring from the Air Force, Chuck founded his own computer security firm, Tetlow Computers and Networks.  He and his wife volunteered with Civil Air Patrol (C.A.P.) for 14 years, both achieving the rank of major.  He flew missions for C.A.P. surveying damage from various disasters and in support of the U. S. Customs and Border Patrol at the southern border.
At the time of his death he was the proud holder of a Commercial Pilot License .  Chuck had achieved his goal of flying commercially by flying both charters and private aircraft.
In lieu of flowers the family requests donations be made in MSgt. Tetlow's name to the Center for the Intrepid located next to the Brooke Army Medical Center at 3561 Roger Brooke Drive, Fort Sam Houston, TX, 78234.
More Obituaries