Connie Michelle Sparacello
Published 3:25 pm Saturday, August 21, 2021
Connie Michelle Sparacello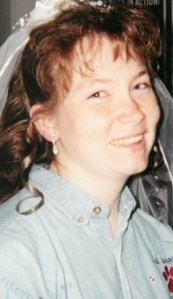 passed away August 19, 2021 at 44 years old. She leaves behind four children, Lauren Shavor, Michael Shavor, Logan Quillin, and Angel Quillin. Daughter of Marie Cook Sparacello, sister of Cathy Sparacello and David Sparacello. She is also survived by her significant other, Carl Meyers, Jr., nieces and nephews, Justin Rico, Luke Sparacello, Jade Sparacello, and Collin Sparacello, and her godson, Shawn Shavor, Jr., as well as aunts, uncles, and family members to cherish her memory.
She is preceded in death by her father, Anthony "Tony" Sparacello, and her grandparents, Alfred E. Cook, Sr., Nancy Coralie Belgard Cook, Anthony Vincent Sparacello, and Vivian Sparacello.
Connie was a music teacher for over 20 years. At the time of her passing, she was teaching at John L. Ory Magnet School. She loved football, photography, and outdoor adventures.
Relatives and friends are invited to attend visitation on Tuesday, August 24, 2021 at the First Baptist Church of Norco, 626 5th St., Norco, LA, from 6PM until 9PM. Visitation will continue at the church on Wednesday, August 25, 2021 at 10AM. The funeral service will begin at 1PM with burial to follow at Jefferson Memorial Gardens, 11316 River Rd. St. Rose, LA. In lieu of flowers, the family asks that you consider making a donation in Connie's name to the Jazz and Heritage Music Relief Fund. To share condolences and memories with the family please visit www.HCAlexander.com.
More Obituaries