Gail Ann Kieffer Ryder
Published 10:13 am Thursday, August 5, 2021
Gail Ann Kieffer Ryder, age 76, passed away surrounded by her loving family on Tuesday, August 3,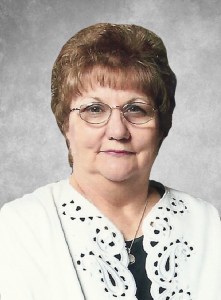 2021, following a four-year courageous battle with lung cancer.  She was born in New Orleans, LA on June 10, 1945 and was a resident of LaPlace, LA. She graduated from John McDonogh High School in New Orleans, LA and married the love of her life, Lewis Allen Ryder Sr., on December 28, 1963 in St. Rose de Lima Church.  She was happily married for 57 years.
Gail was a caring homemaker and devoted her life to her husband, children, family, and friends.  She loved Mr. Bingle, visiting Houmas House, Mardi Gras and always looked forward to attending the Endymion Extravaganza each year.  She enjoyed collecting dolls and ornaments.  Gail found joy spending time with her grandchildren and sharing her childhood memories with them.  Her bright, friendly spirit will continue to live on through everyone who knew her.
She is survived by her husband, Lewis Allen Ryder Sr., son Lewis Allen Ryder Jr. (Jennifer) of Nolensville, Tennessee; daughter Tammy Ryder Trichell (Steve) of LaPlace, LA; grandchildren Kristen Trichell, Lauren Trichell, Karen Trichell, Chad Ryder, and Faith Ryder; sister Neva Frazier; sister-in-law Ruth Ann Squires Ryder; godchild Frankie Frazier and a host of nieces, nephews, grandnieces and grandnephews.  She is preceded in death by her parents William Joseph Kieffer Sr and Odette Marie Heriard Victoriano, and special aunt and uncle Abbie and Alfred Minvielle and brother William Joseph Kieffer Jr., and sister Betty Ann Sellars.
The family would like to thank Dr. Ka-Yan Tong and Angela for their devotion and excellent care and would like to express gratitude to the nurses and staff of East Jefferson's Yenni Treatment Center, especially the 3rd floor.
Relatives and friends are invited to attend the visitation at Greenwood Funeral Home, 5200 Canal Blvd, New Orleans, on Saturday, August 7, 2021, starting at 10:30 AM, followed by a Mass in the chapel at 12:00 PM. Interment to follow at Hope Mausoleum, 4841 Canal Street, New Orleans, LA. In lieu of flowers, please consider a donation in her memory to Perry's Posse – perrysposse.org, PO Box 2053 Garyville, LA 70051. Due to COVID 19 regulations, please follow the current restrictions and everyone attending is required to wear a mask and adhere to social distancing. The family invites you to share your thoughts, fond memories, and condolences online, at www.greenwoodfh.com
More Obituaries