Robert "Bob" Wayne Chambers
Published 12:29 pm Wednesday, July 14, 2021
Robert "Bob" Wayne Chambers, 70, native of Lake Charles, LA, former resident of La Place, LA and most recently a resident of Thibodaux, LA passed away at his home surrounded by his loving family on Friday, July 9, 2021 after battling cancer.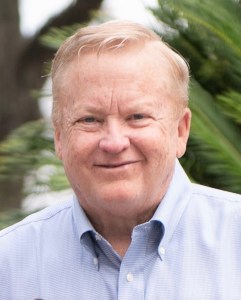 A private memorial service will be held for family and friends at a later date at St. Michael's and All Angels Episcopal Church in Lake Charles, LA. Interment will follow in the church chapel.
He is survived by his loving spouse of 47 years, Teresa "Terrie" Annette Chambers of Thibodaux, LA; son, Christopher "Chris" Matthew Chambers (Alison) of Phoenix, AZ; daughter, Cara Megan Chambers Himel (Wes) of Gray, LA; and his three grandchildren, Hayes Matthew Chambers, Harrison Thomas Chambers, and Brayden Joseph Himel. He is also survived by his sister, Cheryl Attaway (Mike) of Point Blank, TX.
He was preceded in death by his maternal grandmother, Alcie Allen; parents, Willie "Paw" Provost and Vera "Granny" Mae Provost; and brother, William "Billy" Kenneth Chambers.
"Bob" was a graduate of McNeese State University. He worked for Mobil Oil as an accountant for many years before retiring, and after his retirement from Mobil Oil worked as an auditor at The Shaw Group. He most enjoyed cooking and spending time with his family and friends.
The family would like to express sincere appreciation to the staff of Heart of Hospice, namely Allison Plaisance, RN; and Thibodaux Regional Cancer Center, namely Dr. Scott Hebert.
Donations in memory of Robert "Bob" Wayne Chambers can be made to the American Cancer Society by visiting https://donate3.cancer.org/ or calling 1-800-227-2345 extension 2.
Online condolences can be given at www.thibodauxfuneralhome.com
Thibodaux Funeral Home, Inc. is in charge of arrangements.
More Obituaries