Darryl "Cash" Paul Cashio
Published 9:43 am Tuesday, July 6, 2021
Darryl "Cash" Paul Cashio of Reserve, age 69, passed away on June 30, 2021, surrounded by his family.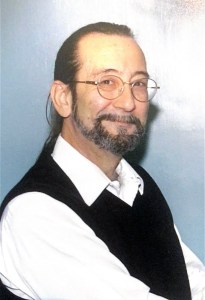 He was born on August 27, 1951, in Reserve, Louisiana.  He was the beloved son of the late Nicholas Cashio, Sr. and the late Mamie "Mica" Cashio.  Beloved nephew of the late Josie "Nan" DeMarco.
A gifted musician who performed in several bands through-out the 70's and 80's.  His love of Christ eventually called him to music ministry where he played the bass in several Praise and Worship groups in the River Parish area.
A talented artist who started his professional career at the L'Observateur, which ultimately paved the way to a 26-year career at the Times Picayune where he was a Graphic Artist/Illustrator.
Father of Karen Langston (Michael), Rachel Wine, and Colin Cashio.  Grandfather of Emma Weilbaecher, Gavin Wine, CJ Wine, Justin Tetlow, Welsley Strickland, and Brianne Cashio. Brother to Nicholas Cashio Jr., Corliss Cashio Kilbert and Mary Cashio Punch (Michael).
Relatives and friends are invited to attend the Memorial of Cash at Millet-Guidry Funeral Home, 2806 W. Highway, LaPlace, Louisiana on Tuesday, July 13, 2021. Visitation from 9:00 a.m. to 11:00 a.m. followed by a Memorial Service at 11:00 a.m.
To share memories or condolences, please visit www.milletguidry.com
More Obituaries