SJSO seeking help locating truck and subject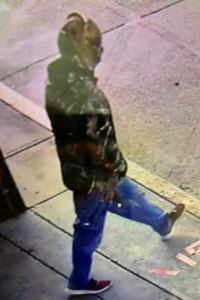 Detectives with the St. John Parish Sheriff's Office are seeking the public's help in identifying the owner of this truck and/or identifying this male subject who is a person of interest in a bank fraud investigation. This subject may have stolen a debit card from an individual at a local casino and used the card to withdraw money from the victim's bank account.
Anyone who may be able to identify this subject or who knows the whereabouts of this truck is encouraged to call the St. John the Baptist Parish Sheriff's Office TIPS line at 985-359-TIPS or Lt. Mike Shard at 985-359-8764.
You Might Like
Maurce Steward, 2542 E Lebray St. Lutcher, LA., age 23, pled guilty to Possession with Intent to Distribute a Schedule... read more