Walter Ray Romain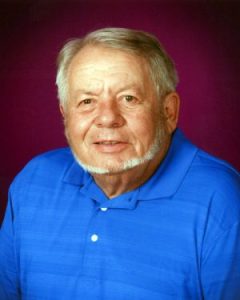 Walter Ray Romain passed away on March 24, 2021 in a local hospital surrounded by his family.
He was born in Branch, LA, resided in Iowa, LA for 20 years and a resident of Reserve, LA since 1974. Walter worked for D.O.T.D. for 42 years and then later as a Civil Engineer. He enjoyed working on cars and gardening.
Walter is survived by his wife, Rachael Daigle Romain of 57 years; two sons, Wendell (Kim) Romain of Reserve and Kevin (Sheri) Romain of Slidell; daughter, Natalie (Steven) Simoneaux of Independence, LA; 6 grandchildren, Lisa Simoneaux, Joshua Romain, Caleb Romain, Trevor Romain, and Heather and Hannah Romain; and 2 great granddaughters, Mya and Amy. Also survived by son-in-law, Lawrence Simoneaux.
Walter was preceded in death by his parents, Berdner and Amy Bellard Romain; 2 brothers, Herman and Michael "Mike" Romain; sister, Marlene Roussel; and 1 granddaughter, Lindsay Romain.
Relatives and friends are invited to attend the visitation on Monday, March 29, 2021 at Millet-Guidry Funeral Home, 2806 W. Airline Hwy., LaPlace from 5:00 p.m. to 8:00 p.m. with a Rosary at 7:00 p.m. and on Tuesday, March 30, 2021 at St. Peter Catholic Church, 1550 Hwy 44, Reserve from 9:00 a.m. to 11:00 a.m. followed by a Funeral Mass at 11:00 a.m. Interment in St. Peter Cemetery, Reserve. To share memories or condolences, please visit www.milletguidry.com
You Might Like
Alvin "Big Al" Villeret, Jr. passed away peacefully at his home surrounded by family on Wednesday, March 24, 2021 at... read more